Description
With Organic Shea Butter, Almond Oil, cocoa butter, vitamin E.   A natural aqueous butter for very dry skin and sensitive skin.  (250ml)
What is Sheaqueous Cream?
Sheaqueous cream is a natural aqueous butter for dry skin. It helps to moisturise, soothe, protect and maintain your skin in Good condition. Made from naturally emollient oils found in nature, with pure unrefined organic Shea butter at the heart of this rich formulation, Sheaqueous cream is ideal for the whole family, from babies to adults.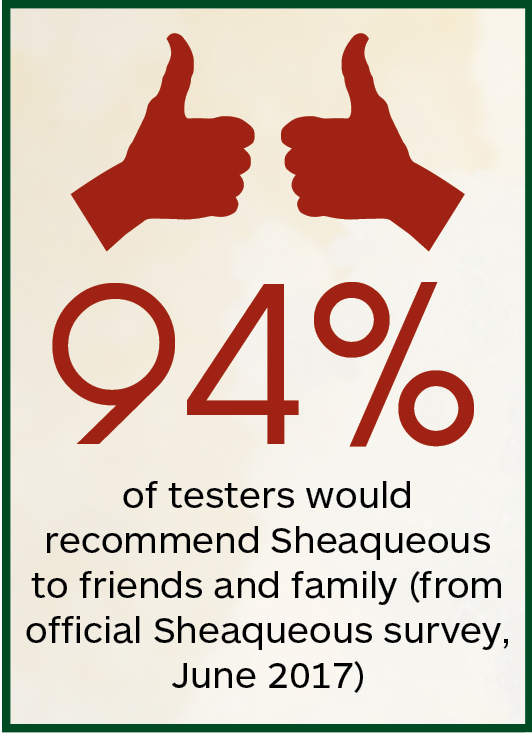 20 Uses for Sheaqueous Cream
For relieving Dry Skin
For relieving excessively dry skin
For moisturising normal/combination Skin
For softening Scaly dry skin/feet
For improving Cracked heels
For moisturising the Whole Body
For the nails
For relieving itchiness/insect bite For after sun Care
For relieving Eczema prone skin*
For relieving Psoraisis Prone skin*
For Soothing the Skin
For improving rough skin
For ageing skin
For Moisturising Babies/Children's Skin
For expanding tummy
For Moisturising and protecting balding scalp
For a more Supple skin
For comforting, refreshing and nourishing the skin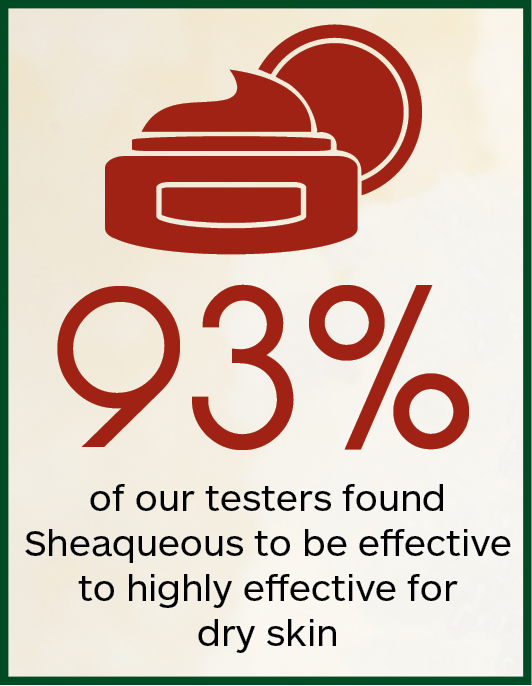 80% of users noticed an improvement to their skin in one week
70% found Sheaqueous left their skin feeling cooled and refreshed
50% of the group had skin conditions including extremely dry breaking skin, eczema, dermatitis, psoriasis and acne.
65% of those found that Sheaqueous relieved their condition.
86% of users said that their skin felt "more moisturised" or "very moisturised" after using Sheaqueous
It is a unique natural product, and Vegan
Suitable for normal skin to extremely dry skin
Contains no parabens nor petrochemicals, which many customers try to avoid
Has proven results from our testers with skin conditions (Eczema, Psoriasis, Dermatitis)
Supports community trade: its key ingredient, Shea butter is co-operatively produced in Western Africa
This new formula was created due to the success of our existing aqueous moisturiser and high demand among our customers for a multi-purpose cream for the whole family. So we've revised the formula and packed it with even more natural ingredients to nourish the skin.